From: Brian G. Johnson
Cheyenne Mountain, Colorado Springs
RE: Making "Monster Profits" All Year Long
Imagine having a residual income that grows and multiplies with...
"The Most Powerful System For Generating Quick and Steady Cash
I've Ever Used..."
And How Simple Sites Can
Earn Passive Commissions and Profits
All Year Long
Dear Friend,
I consider Halloween Super Affiliate 2.0 my most powerful system because you can spend thirty minutes of your time and put up a website that potentially earns you cash for the rest of your life...

Since the site you build today keeps building rank, trust, and authority over time... year after year, you earn higher commissions from the same site.

Here's why this works. Selling an in-demand product you didn't have to create is by far the best way to earn serious money fast. The desire is there. The traffic is there. And the money's there too...
And since 2009, I've taught hundreds of savvy marketers how to leverage the BILLION DOLLAR cash cow that is Halloween and as a result they have earned thousands and thousands of dollars.
... now it's your turn.
Plus ...
You can use the Halloween market to tap into tons of free traffic. Traffic created from millions of shoppers with cash in hand and an urgent need to spend it!


In addition to that, you don't need to be a computer whiz. This method is easy enough for a total newbie to follow... even if you've never built a website before, Paulette did.
"and I made money"
This is one amazing course!
I am a senior, with no computer training whatsoever... I learned about Wordpress, what SEO is, how to work two screens at once... The bottom line is, I'm ashamed to say, is I never finished the whole course, and I made money."
Paulette Favell
Salmon Arm, British Columbia, Canada
Please Note:

Nobody has been compensated in anyway shape or form for their testimonials to my product, Halloween Super Affiliate.

Leaving testimonials was and will always be purely voluntary and up to the discretion of each and every customer.

Lastly, all testimonials are from real people who have achieved real results by accessing and implemented my marketing methods. You can view my testimonial policy here as well as additional earnings disclaimers here.
This is a complete package. Halloween Super Affiliate takes you to outrageous new levels of income without the need to outsource anything. The lessons in this program assume no prior online experience. Designed for self-paced learning, each lesson is clear, each principle illustrated with examples in text and video.
"Brian's programs are a full page"
I am 62 years old and have been in network and direct marketing for about 12 years. From the psychology required to succeed, to the nuts and bolts needed to put together a website, Brian's programs are a full package.
Dave Christensen
Ballston Spa, New York
Is August or September To Late To Start?

Listen. Traffic is attracted in hordes because of market-created deadlines and excellent keyword selections. My student, Frankie Allen, didn't start until mid-September and look what happened:
" I have made a total of over $2,200 "
It took me a few weeks to get everything together but in mid September I made a goal to create and build 30 mini niche sites...

The first 10 or so sites didn't do very well because of the chosen keyword I had picked. So I went on to the forum and begin to ask questions about keyword research and I got some very helpful information from Brian and some of the members...

I finished up building my sites around October 5th and just sat back to see what would happen. As of today, October 24th, I have made a total of over $2,200 from my 1 and 2 page mini sites and also Google Adsense commissions.
My only regret is that I didn't start sooner and build more of these websites. Just imagine if I had built 100 of these websites? I would be laughing all the way to the bank by now.

Frankie Allen
Oklahoma
But Wait, There's More ...
Besides the exceptional teaching, you also get the coaching and personal attention that will make getting real results a reality for you. And if you have any questions along the way, you can ask for help as often as you wish from me and the private forum community (or family), at no additional charge.
"His coaching style is relaxed, straightforward, understandable, and genuine. And his stuff just plain works. "
Anyone around for this long has had his belly full of hype from the gurus out there but Brian Johnson's approach was a breath of fresh air. His coaching style is relaxed, straightforward, understandable, and genuine. And his stuff just plain works.
By following Brain's tireless coaching my bricks and mortar business has turned into a fully internet based enterprise, the site attracts thousands of hits a month.
Better still by simply cloning Brian's system, driving traffic, and focusing only on the important stuff, I have dozens of websites in money making niches that run on auto pilot. I even have an online company building lead generation websites for offline local high street business.
Barrie Taylor
Manchester, United Kingdom

It Doesn't Matter What You Do For A Living ...
Even though I'm a chef by trade, the last four years I've earned more than most doctors, lawyers, and accountants just for posting simple little websites on the Internet. In Halloween Super Affiliate, you learn how to get your slice of the EIGHT BILLION dollar Halloween pie -– you see what strategies work right now and interact with me directly five days a week.

You don't just learn from me. You can get to know hundreds of other super affiliates, like Aidan Booth. A student, friend, and someone who has taught me a thing or two... listen to how Aidan leverages the multi-billion dollar buying frenzy known as Halloween:
"His coaching style is relaxed, straightforward, understandable, and genuine. And his stuff just plain works. "
I launched a total of 27 Halloween websites of which 23 were ranking in the top 10 of Google during the Halloween period – those websites all maintain their excellent rankings and make me money even today, 6 months out from Halloween!

I got similar results at Christmas, launching approximately 20 websites and pulling in over $5,000 in December alone (those websites continue to make me money today as well)."

Aidan Booth
New Zealand
During one Halloween season, after understanding the possibilities and the potential Aidan made an amazing cash grab earning more than $20,000 in affiliate commissions, below are his daily earnings.
Again, These Are The Earnings of
My Student Aidan Booth!
Imagine earning as much as $600 dollar in one day by simply leveraging the consumer demand for costumes during October!
You see, the big secret is ....
Don't Try To Create Demand!

You do not force people to want things. You cannot educate people to want things. The master key is to take the desires that already exist in people and CHANNEL them. These special events, like Halloween, spawn the need to buy things. You insert your webpage between buyers and the products they want. As a matter of fact, we know...

50% to 65% of Online Spending
Is Focused On One Product!

Can you guess which product? Its costumes! While that's a mind blowing number, it means over FOUR BILLION DOLLARS will be spent on costumes this year, online. Shouldn't some of that go into your pocket? I think so too.
In 2009 Ken Morgan used a similar program I had released and had generated over one thousands dollars in affiliate commissions.
Here is what Ken wrote after his amazing experience with my previous Halloween training.
"Made $1,788.00 in commissions "
By Halloween 2009 I had 19 costume sites up and made $1,788 in commissions during September and October – so I was pretty happy with that result. It was, after all, only my first project with Brian's training.

I've built dozens of Halloween costume sites now and have made over $150 per month from them for the last couple of months and am confident I will do very well this Halloween."

Kenneth Morgan
So Why Are People Shopping
For Halloween Products Online?
Well, online spending increases every year. But the answer to that question is rather simple. You could answer it by asking yourself, "Why do you buy things online?"

For one, there is a ton more variety on the Internet. Two, shopping online is faster and more convenient... and it's getting better and easier all the time. And last of all, you can get what you want without the expenses of leaving your house.
"Adsense revenue the whole year "
I purchased and got busy with it. I had a total profit of $80 right away from three sites... It's not much but I was just getting started. My pages are ranking much better than last year. Most of my Halloween costume sites rank 1 through 5 on the first page! Plus I have been getting Adsense revenue the whole year."
Tim B. Miller
Grinnel, Iowa
In Previous Years Hundreds of My Students Paid $497
This Year is a Little Different ....
I'm going to give you more than four hours of my personal time through two live coaching webinars (dates to be designated later) and you will also have full access to more than 20 recorded webinars from previous years training.
Even better, you will only pay a fraction of the cost that I charged last year as the Halloween Super Affiliate Cash Grab has been priced at a bargain thirty seven dollars!
Introducing The
2013 Cash Grab Module
"I have learned more from Brian's courses than I had in the entire previous year from several other high priced coaching programs "
Using Brian's methods, the 30+ websites that I have built in the past few months have quickly and consistently ranking on Google's first few pages. I can even build a website in less than a day!

Brian's methods are very easy, simple, and fun to learn. His methods are from his own research and testing. He uses a different approach from what others teach. Brian's methods just plain work.

Over the last 5 months, I have learned more from Brian's courses than I had in the entire previous year from several other high priced coaching programs. If you have a chance to participate in one of his coaching courses, you will find life changing results and your online business will explode!"

Mary Kay Wade
Shenandoah Valley, Virginia
Try A Lifetime Membership
Without Risk For 30 Full Days
As this course is updated, you always have access to the newest, most current version and the forum. For $37 you get lifetime access to this entire training package. In addition to that, your entire payment is guaranteed for sixty days. You can ride that guarantee all the way to Halloween, all the way to the bank. If you don't get the results I speak of by Halloween, get every penny of your money back.

Don't waste years or dollars chasing the wind or hoping for an edge.

Imagine the day you wake up to go to work and check your stats over breakfast. When lo' and behold, you earned more that morning than you will for working that entire day!

By early October, you will have the complete skill set to, with speed and ease, set up a site, rank and drive free traffic to affiliate or CPA offers, get some extra reward cash with Adsense, and even build a list.

"He is one of the few gurus out there that I actually trust and consider a mentor."
After floundering for several years and chasing after every shiny object out there, I found Brian. I learned so much from him in just a few short months. He is one of the few gurus out there that I actually trust and consider a mentor.

He wants us to succeed and gives us all the info we need to do so. He will tell you when you go in the wrong direction and applaud you when you do the right thing.
His techniques are not what you are going to hear from the average internet marketer out there, but they work! He gave me the skills to finally make money at this Internet Marketing game and I will be forever grateful!

Cathy Bendzunas
Virginia Beach, VA
My Promise To You ...
Besides the guarantee, my personal promise if you
do what I tell you to do, is this:
You can undo the past, step into a more enjoyable present,
and release a new future for yourself.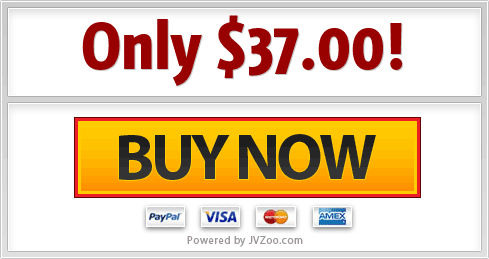 Best,
People DO NOT fail at internet marketing,
they simply GIVE UP before the magic happens.
P.S.
You can download the entire Halloween Super Affiliate 2.0 course and inspect any part you wish, as much as you want. Put it through your tests. If you are not satisfied and thrilled with what you see, keep the stuff and pay nothing -– I will refund every penny of your money.

On September 5th, 2013 I can no longer make this offer to you.
Now this is the ultimate test. Not a test of my word or methods -– those have been proven by students who came before you. Instead, this is a test for you to pass... a challenge for you to meet.

Begin today. Surprise yourself. Make this the year you force destiny to bend to your will. The rewards are waiting for you... they always have been. Will you take them now?

P.P.S.
Try it now and I'll throw in one bonus module called 2013 Halloween Cash Grab. Discover how to earn more than ever with larger authority sites and even more ways to monetize with Adsense. You can download Cash Grab immediately from the member's area.

P.P.P.S.
No objection is more silly than, "Won't this get saturated?" There is no shortage of cash rich niches because the market is dynamic, with changing desires, wants, needs, and trends. And there are ten positions on each page of search results, thousands of costume ideas, with many dozens of keyword modifiers available. End the excuses now. The people on this page did. You are due a reward. Will you let it come to you now?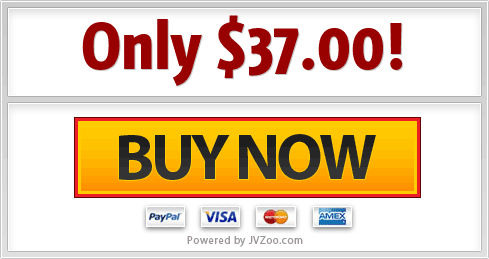 If you need more convincing, listen to these
folks who were in your shoes this time last year
Meet Wendell Carr
When Wendell Carr stumbled onto Halloween Super Affiliate, he wasn't even looking for a personal solution to create more income... but that's what he got. Listen as he tells you exactly what works... and what doesn't:


Click Play Button To Listen To Wendell
Takeaways from Wendell Carr
Trust in Brian's methods. Don't try to put your own spin on things. Other courses may conflict with these instructions. Listen to these.


Wendell has already tripled what he grossed last year. He suggests you target current movie costumes and keep up with upcoming releases and their plots.


Don't just sell costumes. Sell accessories too. Wendell sold tons of sexy female pirate boots. You go Wendell... you dirty dirty boy.


Check for expired domains. Tons of people let fantastic domains expire.


Forget any thoughts of saturation.


Halloween is Brian's method for teaching you. The skills you learn can be applied to hundreds of other money making ventures.
Meet Randall Jett
Randall almost quit. He even asked for a refund. Then his wife smacked him upside the head for being a quitter... and he told Brian he'd give it another shot. Listen to his story:




Click The Play Button To Listen To Randall
Takeaways from Randall Jett
All you have to do is plug in the system. From costume sources to supplies to resources, all you need is within this package.


Randall grossed $2,347 last year alone and put $1,926 in the bank – from twelve websites. This year he has forty.


There's potentially billions to be paid to affiliates this Halloween. Buckle down. Have fun. Do the work. Get paid.


Do your research! Find what's selling. Get a domain as close to the product name as you can.


You can get great information from the forum.

Meet Jean Nash
Jean had success with many of Brian's products before Halloween Super Affiliate, and still gave it a go last year. And she has some advice you might want to listen to:
Click The Play Button to Listen To Jean
Takeaways from Jean Nash
Access the live (and recorded) webinars they will walk you start to finish through the process of making money as an affiliate.


If you knew nothing, you could still be successful by following along with Halloween Super Affiliate.


The forum community behaves as one unit; pushing you, guiding you through the course, through mistakes, all the way to commissions.


Take it one day at a time. Just do something each day, even if for only 15 minutes.


While costumes were profitable, Jean has made even more money outside of Halloween.
Now it's your turn to take action, get started and realize your dreams and goals online. Make it a reality by getting started today!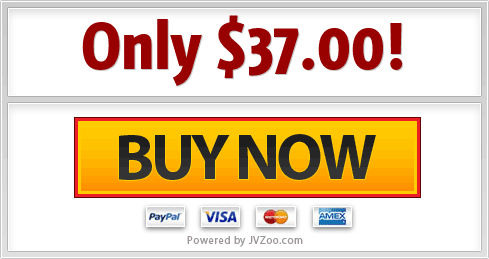 Here Is Everything You Get!
The 120 Core Manual
Valued at $37
Downloadable and ready to print, this manual includes the entire Halloween Super Affiliate curriculum in an easy-to-search format. Instruction includes:

Topics Include:

How to target the most lucrative of online searchers. Roughly 5% of searches are performed by individuals who already know what they want and are ready to make a purchase!


HINT: This 5% is at the end of the buying process. They often use product names or model numbers in their searches. Some may use what are called "buying keywords" like: free shipping, discount, cheapest, bonus, and so on. These individuals can often convert at rates as high as 10%.


Why keeping it SIMPLE always wins. Those who do not follow instructions, over-analyze, waste time on futile details, and put their own spin on my methods – those people will almost surely fail. Page 21 tells you why.


Brian G. Johnson's Golden Rule of Internet Marketing: As simple as it is, most get it completely wrong.


One part of this process is most responsible for higher conversions... even when traffic volume is low. Focusing on this one key element is why my sites convert as high as 7.92% -- while the industry average is between 1% and 2.5%.


Watch commissions soar when you remove this "extra stuff" (present on most sites) that absolutely kills your conversions. This "stuff" is named on page 25.


Three things you must use when linking to merchant sites if you actually want to make a profit. Revealed on page 25.


The Happy Hunting Ground: Here's why you do not need a number one ranking in Google to make money... My sites sit from #5 to #15 for their keywords and still moved 500+ costumes in the fourth quarter of last year.


The only two things you need to convert a visitor into a buyer.


Get rid of commission-stealing confusion with the eight criteria sure to help you pick keyword phrases you can rank for AND bring traffic that buys.


How to identify a weak site on the first page of search results. These sites can be displaced and replaced by yours. Plus, you can use these weaklings for powerful backlinks to boost your site even higher. Page 34 tells the secret.


Where you can look online to identify seasonal markets and their relevant search terms. This free tool can also use past trends to predict which of two keyword phrases (like "fairy costume" or "mermaid costume") is best -– since this comparison forecasts traffic levels, you know where the goldmines are before you start to dig.


How to use Trends websites and popular culture to predict the "break out" costumes this year -– the ones that will be hot sellers! Last year's included various Star Trek costumes, illegal alien costumes, and more.


Eight simple guidelines that turn any website into an optimized traffic magnet Google loves and respects. Page 46 explains the voodoo.


An "A to Z" list of Wordpress tutorials that cover installation, settings, and everything else you need to know...


The Simple Traffic Formula: Blockbuster sales are easy as pie with top rankings... and you can get them time and time again –- if you take action and hold to this formula (without attempting a shortcut), then you can be sure, in due time, to have rank-on-demand abilities. Turn to page 66 for a glimpse at this beauty.


Surviving the Google Dance: This infamous courtship period is best demonstrated when a new site launches straight to Google's front page -– then, maybe days later, shoots down to a much lower ranking. The key to remember is: You did nothing wrong. Just stick to the formula.


Four actions to take when your site is ranking below page two in search results. Page 68 will be extremely valuable to you.


What about unique content? Google loves it and Halloween makes it easy. Use images of the product (costume). Describe the product in detail. Use colors, sizes, and buying keywords. Result: Your content will match the words and phrases your traffic is searching for!


How to leverage the images on your site to bring free targeted traffic to your offers. Page 74 shows you.


Page Rank takes a backseat to this... it's trust! Google has learned, adapted, updated. Now trust is the name of the game. Avoid "The Slap" when you follow my formula.


Two common techniques that actually alert Google's defenses and arouse their suspicions. Do these at your peril. See the top of page 79 for details.


How mini sites are turned into authority sites which earn ten times more money! It takes time. But with a little love and care (and a few strategies I keep up my sleeve) my students have launched sites that earn consistent commissions every month, year after year. See page 85 immediately.


How to build backlinks in a "natural" link profile so you keep out of trouble with the Grumpy Google Monster.


Google's Good Graces: You can stay there by creating a certain number of new links every other day. Any more can trigger the alarms. To find out the number, go to page 37.


When it comes to links, which matters more? Quality or quantity? Page 98 reveals the answer.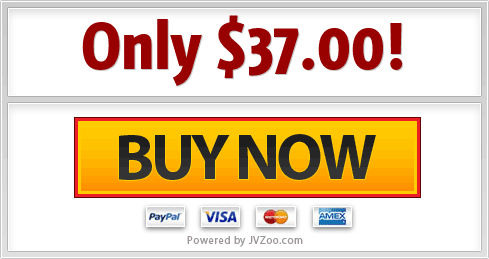 Video Vault with Over 90 Tutorials
Valued at $137
Look over my shoulder second by second as I expand and explain in excruciating detail each and every concept you need to know to make this work for you!

With these videos, the core manual comes alive and reinforces a complete new super affiliate skillset. Skills developed through nearly one hundred videos, organized and available whenever you may need them from a secure member's area.

Topics Include:

How to get started. Your mindset, focus, goals, and priorities – Avoiding information overload – Why prioritizing forces action – How to give customers what they want – Criteria for picking keywords – What you must do to properly target a keyword phrase – The significance of user generated content and why you want to look for it – How to get all the limitless product and costume ideas you ever need – Find superior domains – What to scout for during keyword research – Exploring Google Insight – Secrets of fast ranking from two six figure super affiliates – Domain hosting essentials – Lightning fast domain setup – Tricks with Google Trends.


Working with Wordpress. How to install – Adding pages and posts – Posting content the right way – Full explanation of: categories, tags, all settings, and best SEO structure – Creating the privacy page – How to fight blog spam – How to use links effectively – Change your blog's appearance – Everything you need to know about widgets.


How to get SEO Mojo. Crank up your ability to drive traffic – Where to focus your time and energy – Use your homepage as a major link building weapon – How to keep high rankings for life – Early link building – What makes Google trust you – How to add images with on topic Alt Tags – Leverage Bing and Yahoo too – Where social media comes into play.


The Mini Site Model. How to put money in your pocket now - Avoid the natural suspicion Google has of new websites - What to have done by October 1st – Brian G. Johnson's battle plan – Aidan Booth's battle plan – How to stay on track and organized for money getting – Why you must vary your target keyword phrases.


The Authority Site Model. Turn successful mini sites into authority sites that earn ten times more – Why sometimes content is all you need for an immediate increase in earnings – Niche markets, competition, the long term strategy – Advanced link building – The power of videos and how to use them – Point and click video options – Get your videos found and watched, they become traffic magnets for your sites – Final thoughts.


Mojo Link Building & Monetization. The importance of links – How to get that "natural" link profile – Gaining trust with slow and steady link growth – Link quality over quantity – Your link building plan of attack – How to use a single affiliate link for all your sites – Get additional earnings with Adsense – Products that sell well online – And a whole lot more.

Business Tools.

On a shoestring budget? Then don't spend another dime on strategies or tactics -– all you need is within this package. But you do need webhosting, domain names, and a keyword research tool. This section beginning on page 112 details the best and worst of free and paid resources.


Webinar Archives.

Here's the deal. All 20 coaching sessions from last year are available in the member's area for download. You can have these recordings on top of the three live webinars I will hold for you this year (plus a fourth bonus webinar with a special guest). If you have not already, listen to the interview above with Jean Nash. She confesses just how important and valuable these recordings will be to you.

8 Page Desktop Reference
Valued at $47
Print this condensed report to keep on your desk or save it to your computer desktop. Then you will have, in one place, a quick at-a-glance reference you can use to lookup strategies and tips from Halloween Super Affiliate, without having to be online, in the member's area, searching through tons of videos or pages of text.
Halloween Buying Keywords Report
Valued at $67
Easy capture extra traffic with these 252 modifiers... they're "buying keywords" used by searchers close to making a purchase. You can earn more by attracting the highest quality visitors. Works for any niche, even outside Halloween.
Exclusive! Halloween Edition
Valued at $120


Just the tools alone that you will receive in this package would cost more than your small investment in Halloween Super Affiliate. This brand new toolkit will allow you to crank out profitable and professional websites quickly and easily.

The Flexsqueeze theme is perfect for a super affiliate... it is user friendly and knocks out high grade websites in a flash. You get full video training on how to install and customize the theme.

Other benefits of Flexsqueeze include:

One click changes any boring blog page into a squeeze page that screams with value! Online sales and promotion just got a whole lot easier because you never "ftp" again!


Built-in squeeze page headers give your site a unique look. Selectable from theme options, you can even upload your own custom header!


Customize colors, widths, fonts, header images, titles, navigation menus, footers, and much more! Plus, the squeeze page settings are separate from the blog's... So your main site and squeeze pages can look completely different.


Faster page loads! The static style sheet used by Flexsqueeze improves page load time dramatically. Quicker page loads mean a better experience for your customer, better SEO capabilities, and the search engine "spiders" love it too.


New Adsense layout! Create a page instantly optimized for Google Adsense –- perfectly dimensioned to display the most popular ad sizes. Insert ads in 5 different locations with a point and click of the mouse. No plugins required.
18 Custom Halloween Headers
Valued at $27

Compatible with your Flexsqueeze theme, use these headers to give your sites a standout look that gets attention -- plus you don't have to buy them separately.
Exclusive Halloween & Costume FlexSqueeze Skins
Valued at $27
Also compatible with Flexsqueeze, "skins" change the overall look and impression of your site. When a header isn't enough to make a big splash, use a skin for the extra oomph that makes your site one of a kind. I have created dozens of Halloween skins for you, saving you time and energy!
24/7 Lifetime Access to the Private Members Only Forum
Valued at $67
Some would say this is the most valuable part of the Halloween Super Affiliate training package. The forum is where you get to (one) interact with me, but (two) in addition to that, you get to meet your new family.
The people who got started last year. The affiliates who have succeeded. Made dreams comes true. And those are the people who are there now, as you read this. Just waiting to lend you a helping hand.

Just What's All This Worth?

The entire Halloween Super Affiliate 2.0 training package... Plus the bonus module – 2013 Halloween Cash Grab – brings you a total value of...
$946
It's Your Complete "Halloween"
Affiliate Business in a Box
However, if you order today, you get everything listed above plus 2013 Holiday Cash Grab for only $37.00.

This entire package, including every video, is available for instant download in the member's area. You can do that now for only $37 and get a sixty day risk free inspection period.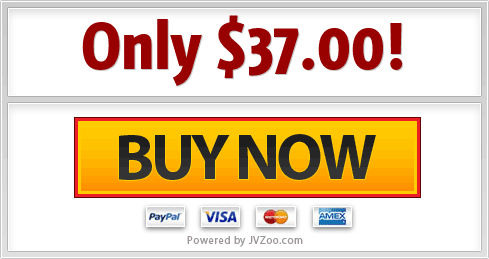 There are no upsells or "one time" opportunities waiting
for you on the next page or after your order.
Your getting the entire package packed with everything you
have read about on this very page!
My Rock Solid Guarantee
Here's how this works: Grab your spot right now (do that by hitting that link that say's "Try The Halloween Super Affiliate Program Right Now For Only $37 - Click Here To Get Started".)
You'll get instant access to the secret Halloween membership site where you can get comfy and check out all the cool stuff I have waiting for you on the other side.
You'll discover and implement the very tactics and strategies that have allowed me (and countless others) to bank each and every Halloween and you will have a monstrous good time in the process.
And the guarantee is easy to understand.
Simply give the program a try within the first 30 days, just loggin, access the materials and follow along in the live webinar training.
If, after giving my Halloween program a thorough look you are not happy for any reason ...

... simply ask for a refund and you'll get it -- promptly.

The last thing I want is to be another thing you paid for and did nothing with. I'd much rather open up your seat to someone else who really wants to conquer affiliate marketing once and for all.



To Cancel: If at any time, for any reason, you want to cancel payment, send an email to my assistant Hanna at brianjohnsoncoaching@gmail.com –- even on weekends.
She will refund every penny of your money without fuss.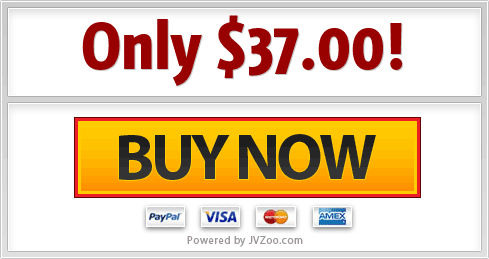 Imagine ....
Earning Thousands Just Weeks from Right Now ...

These aren't your typical earnings, however ... Just what is typical earnings? You see last year some of my own students actually earned more than I did and some earned less.

I certainly can not guarantee your earnings, nobody can.
However, if you open yourself up to the potential and possibilities you may just surprise yourself! But these strategies aren't for the faint of heart. The amount you earn may scare you to death.


No kidding: I use the same ranking strategies in Halloween Super Affiliate
to rank sites that sell domain hosting. I get $100 payment notifications almost every
day from emails like the one above.
And after a while, my inbox starts looking like this.


Commissions still roll in everyday, even in July!
Now It's Your Turn!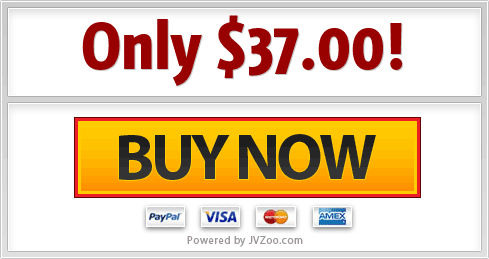 Success Stories from the Private Forum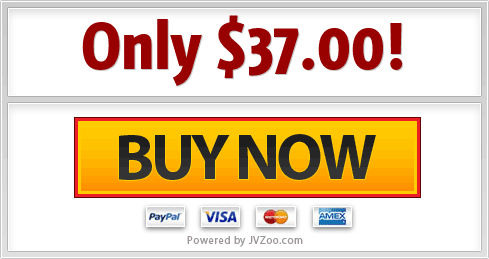 More Dreams Do Come True ...

As you read these true stories, I hope you are recalling your own dreams. The dreams you have had which helped you get where you are today. The dreams which drove you to this page...

Now it's time to make those dreams a reality and the first step is taking action right now and getting on the inside! Remember, your purchase is backed by 100% money back guarantee, you have nothing to lose and everything to win!
Simply click the "Let's Get Started Right Now" button, go to the risk-free acceptance form and secure your place before this offer goes away...

Go ahead, there is no reason to wait. Don't let this slip you by. You're getting tens of thousands of dollars worth of testing and insider information in a simple to use blueprint with everything you need to make a killer profit run.

Place your order now while it's fresh in your mind. $37 is just a drop in the bucket compared to all the money and time you will waste with ineffective systems while instead you could start right now to be on the track that will take you to the financial freedom and abundance you clearly want.


Place your order now! I'm Brian G. Johnson, see you on the other side.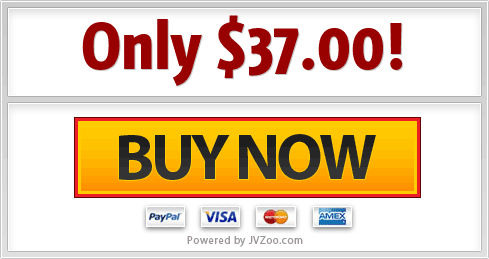 support: brianjohnsoncoaching@gmail.com